You are a job seeker and own a PTE English certificate. Have you ever dreamed of pursuing a PTE career?
PTE is a rising star in the field of international English proficiency testing. It is expanding its global network and promises to be a great destination for potential professionals.
If you want to be a part of Pearson PTE, this post will be genuinely for you.
(See our Vietnamese version here)
Related: PTE study plan with practical tips and tricks
What types of jobs are available in PTE?
Pearson VUE offers several positions in the testing field. Here are three main job roles and their main tasks:
Test Administrator
This position is responsible for delivering a secure test environment and offering excellent friendly customer service. Here are some tasks:
Check-in testing applicants, verify identity and guide them through the testing procedure.

Proctor test takers while testing.

Troubleshoot technical issues with internal departments.
Candidate Relations Coordinator
This position is accountable for offering excellent customer service and advertising client programs to customers, test takers, internal workers, and testing site administrators.
Contingent Worker – PTE Sales
This position will be in charge of working with current partners and increasing PTE Academic's market share.
Identify potential partners and business growth channels.

Collect market intelligence on the English language testing location.

Analyze and consult the study abroad and migration market.
Other Roles
Additionally, Pearson VUE recruits a few other positions serving for the testing process, including:
Technical Evaluator

Quality Control Analyst

Software Developer

Application Security Engineer

Technical Support Coordinator

Internal Auditor

Scoring Assistant
What are the requirements for succeeding as a PTE professional?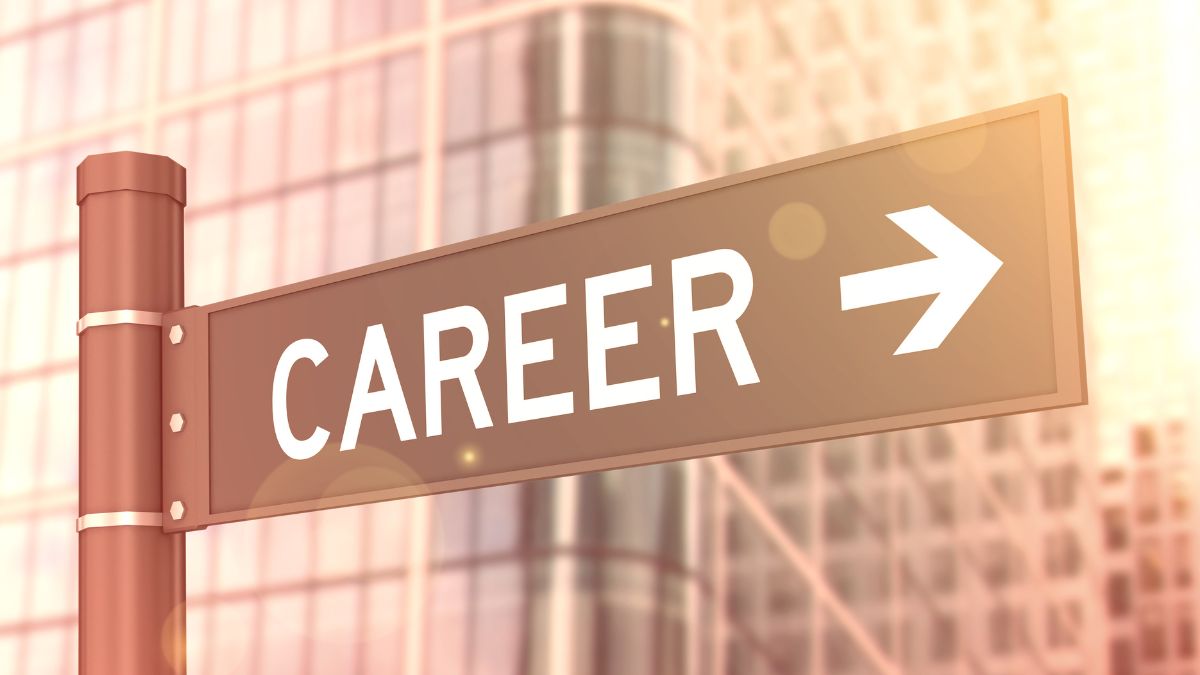 Besides the jobs above, many people with extensive PTE experience are pursuing becoming PTE professionals or PTE trainers offering PTE exam coaching services.
You can become a PTE trainer easily by getting a Pearson Certified Instructor Certificate from Pearson Professional Programs.
Pearson Professional Programs collaborates with the world's leading educational institutions, faculty, and content providers to help PTE professionals enhance their skills and advance in their careers.
If you want to work as a PTE teacher, enroll for the Pearson PTE Teachers course here.
A PTE teacher/trainer is responsible for planning courses and lessons, identifying student difficulties, preparing them for the test, and enhancing their English proficiency.
You must have strong English and excellent soft skills to be a successful PTE trainer.
Confidence in the classroom is one of the key factors to help PTE trainers deliver effective, practical training for students.
Moreover, you need to build lesson plan ideas with a wide range of teaching resources to support you and your students in the classroom.
Students will always need a skilled teacher for support and guidance. Therefore, there can be many other factors to be a successful PTE professional out there.
How much can you earn working as a PTE professional?
There is no specific statistic.
PTE professional is a reasonably flexible job. Teacher salaries vary greatly depending on the country, region, experience, employment contract type, number of shifts, etc.
For example, a part-time PTE teacher in NSW, Australia, earns $30-$60 per hour. A certified PTE trainer in India has an average monthly salary of  ₹14,536.
Where can you start searching for a PTE job?
You can directly visit the Pearson jobs page to find available PTE jobs. Besides, you can search by country, region, city, job title, and relevance.
Additionally, here are some popular job search platforms offering many different PTE jobs worldwide:
Linkedin

Indeed

Glassdoor

ZipRecruiter
Conclusion
Along with the global integration trend, English proficiency tests have gained popularity worldwide.
That's why entering the testing sector is now a smart and sustainable choice among students and professionals.
Fluency in English has given you an edge in joining the English testing field. Take advantage of this to go further in your PTE career.