In this tutorial, we will walk you through the entire process of using our PTE Magic platform. From signing up to using our wide range of features and tools to better prepare yourself for the upcoming PTE exam.
Now, let's start with the signing-up process.
1) Sign Up
Step 1: Go to https://ptemagic.com/
Step 2: Click "Sign in" at the top right corner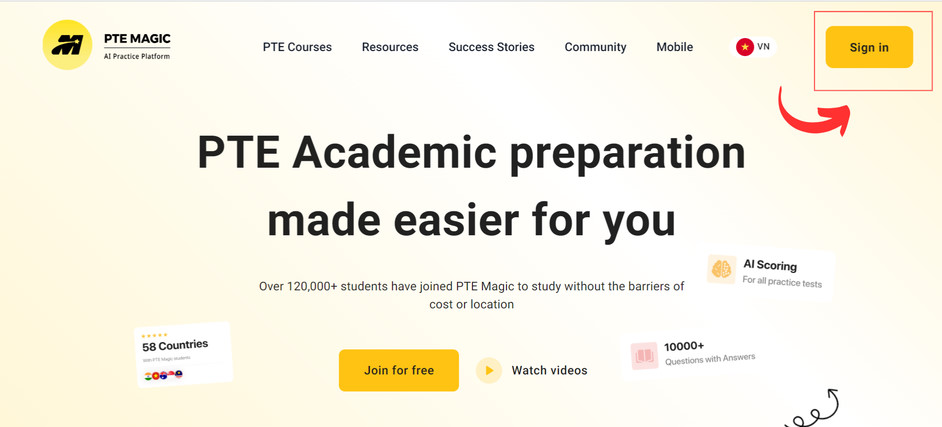 Step 3: Please login if you already have an account, otherwise click on "Sign Up" to register!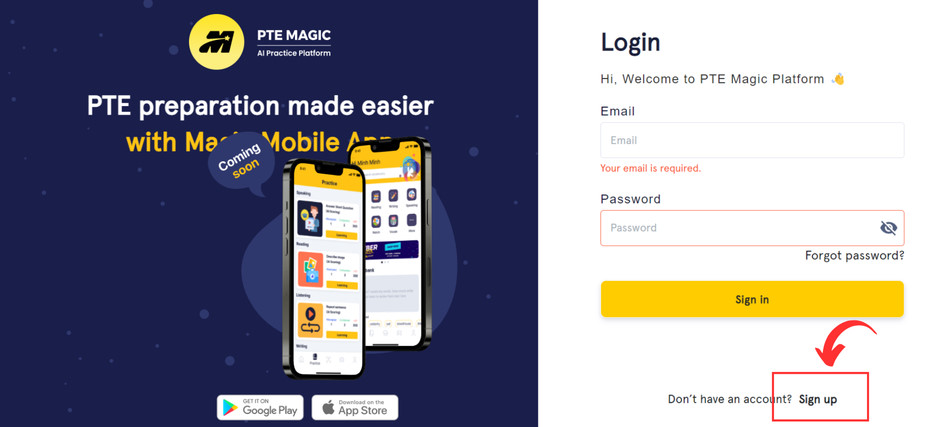 Here, please fill in your information including Email, Password, Full Name, and Nationality. Remember to tick the two checkboxes below to create your account!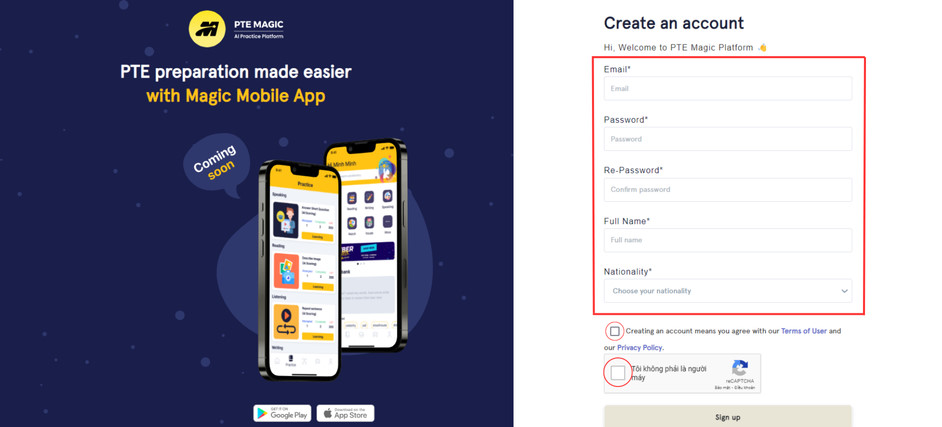 Step 4: Alternatively, you can choose to log in with your Google account. Please fill in your account and password in the Email and Password fields to log in and start your experience!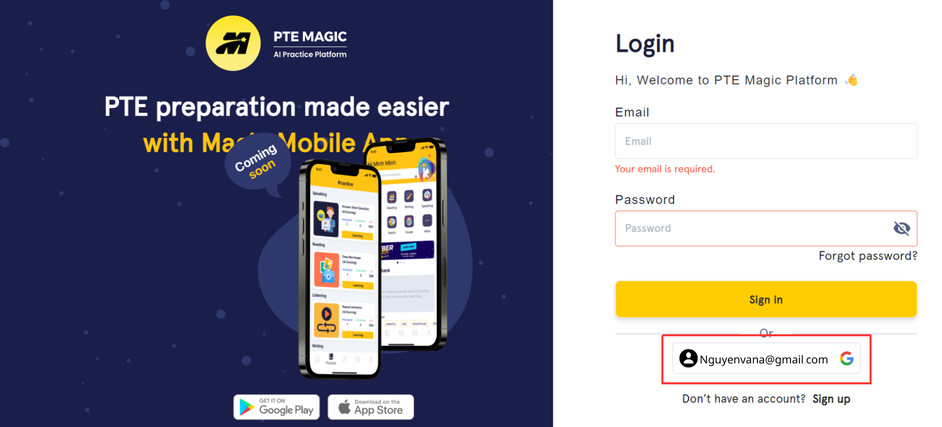 2) How to Use Your Voucher
Step 1: Click "Magic Shop" and select your E-Learning package.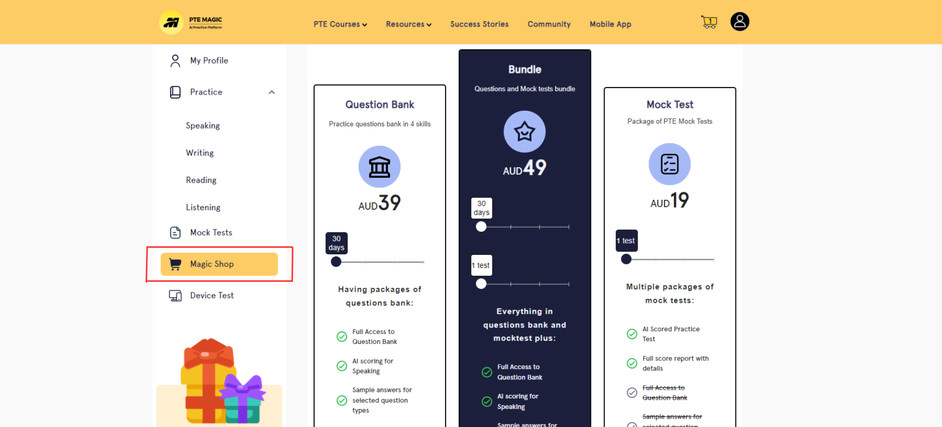 Step 2: Once you complete payment, an email with a "Voucher Code" will be sent to your mailbox immediately. Please check your main and spam inboxes.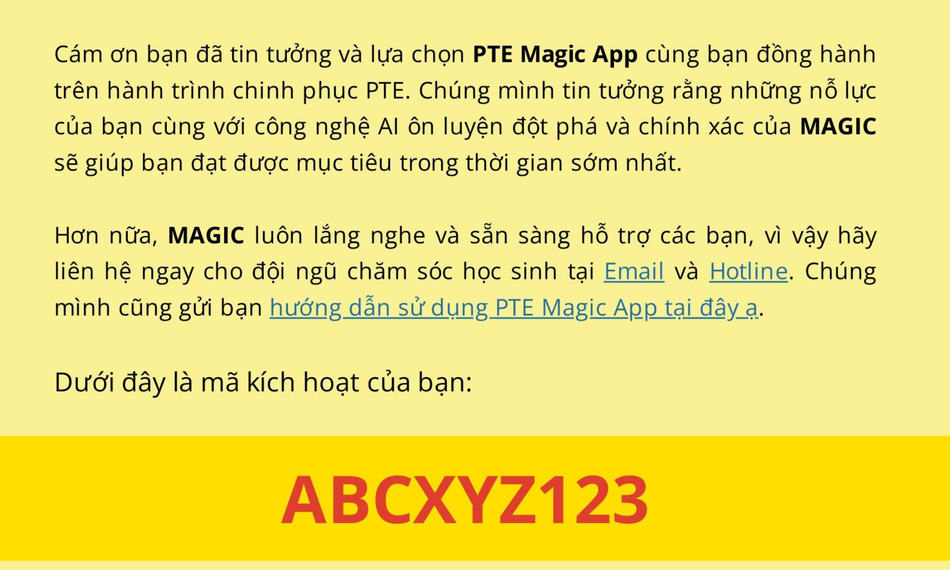 Step 3: Access "My Profile" and apply the Voucher code at "Voucher Code" to activate your E-Learning package.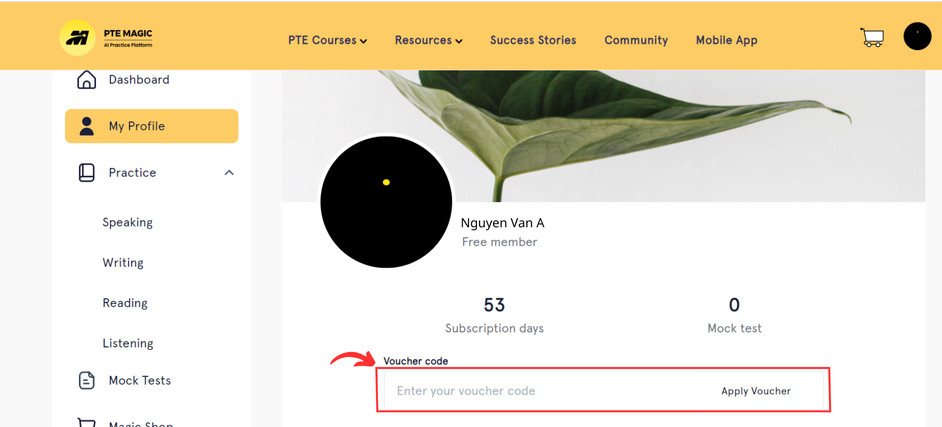 3) How to Practice With the PTE Magic App
Step 1: Once logged in, you can start practicing. There are 4 categories including Speaking, Writing, Reading, and Listening on your left column.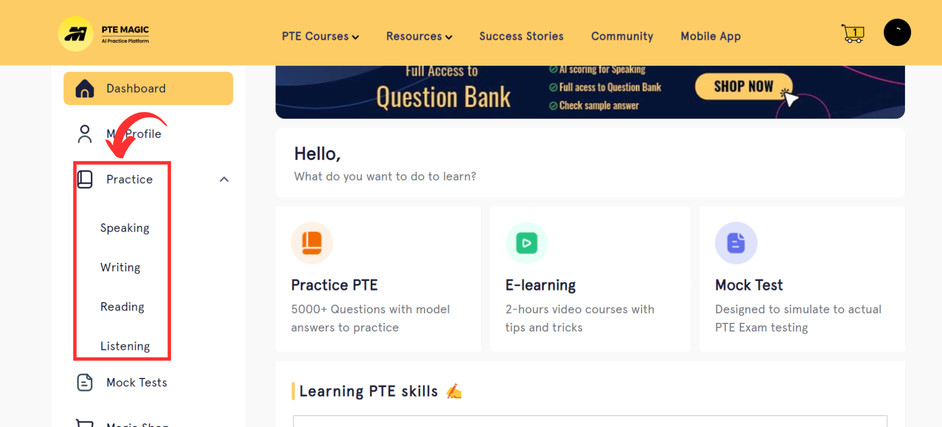 Step 2: Mock Test section can be found in your left-hand column. This mock test will return your score after completion, which will help you best prepare for your real exam. Be sure to undertake mock tests only when you are ready.
Every mock test is scored 100% by AI Technology.
Mock tests are updated monthly.
Click on the mock test you wish to undertake, then just click "Start" to start the test. The sign "Not Yet Taken" will be changed to "Attempted" once you complete your test.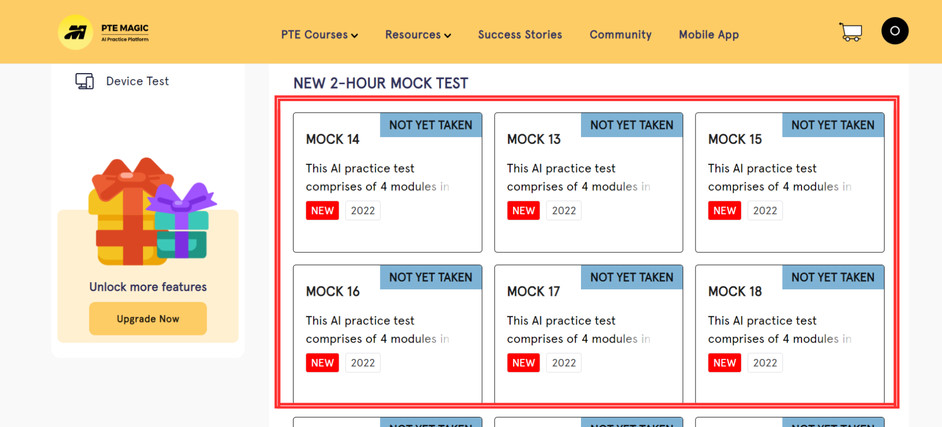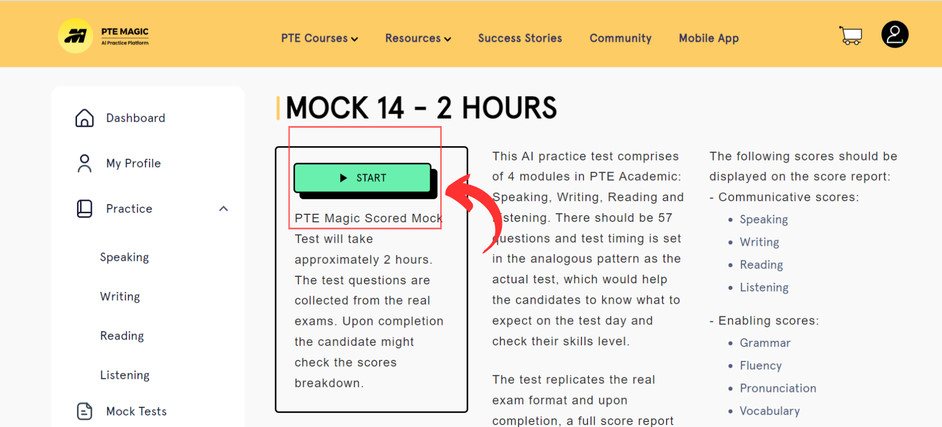 If you want more tips and tricks, don't miss this PTE Tips And News section!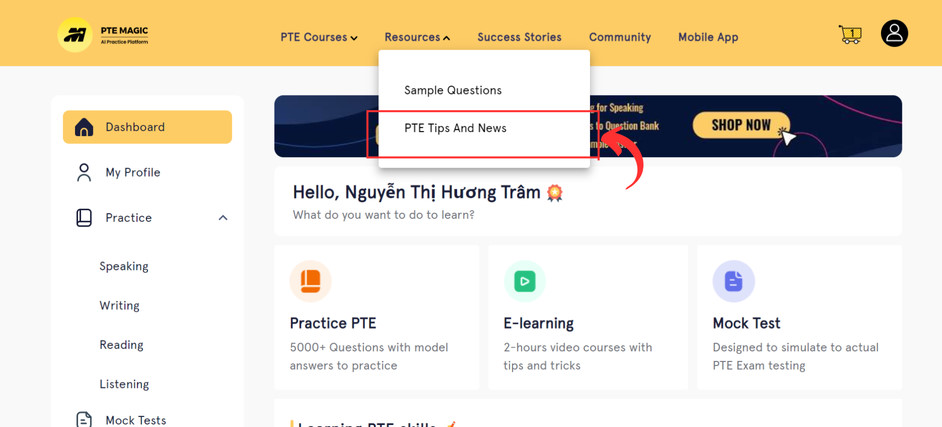 And that's it!
We hope you will have a good time practicing PTE with us.