PTE retell lecture is supposed to be one of the sections in which candidates normally perform worst in their PTE Speaking. So, what is it, and how to perform well in this section?
This article will show you all you need about the section!
Let's go through it now!
(Read our Vietnamese version here)
Related:
PTE Retell Lecture Format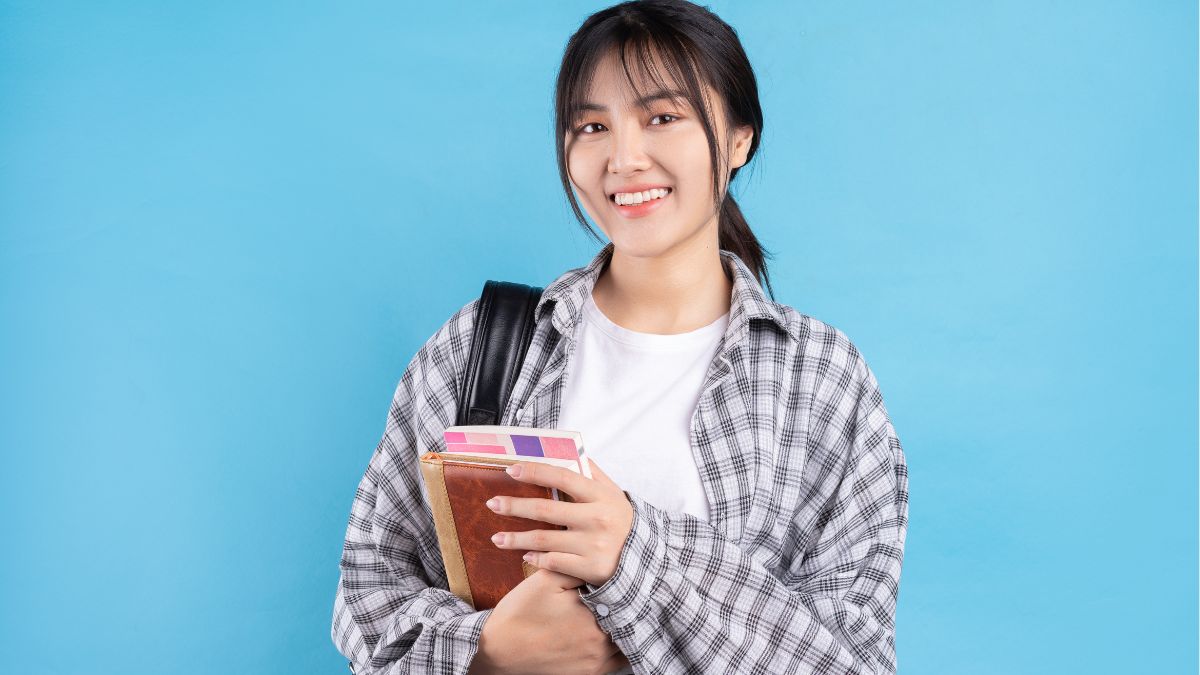 The format is the first thing to know if you want to score high in the PTE retell lecture section.
This section contains 3 to 4 lectures. Each lecture lasts from 30 to 90 seconds. It discusses a single topic with many points; you can only listen to it once. A good thing in this section is that there is no negative marking for incorrect responses. 
Every single lecture begins after 3 seconds. Once it stops, candidates are given 10 seconds to arrange their well-structured responses. 
They also have 1 second to take a deep breath or get calm before the microphone opens. As soon as it opens, they have 40 seconds to record their response. 
These days, there will also be a picture to accompany the candidates with the audio. Occasionally, they might watch a video about the lecture. These visuals will be extremely helpful for them. 
Related:
How Is It Scored?
The PTE retell lecture scoring is based on three criteria, including content, oral fluency, and pronunciation. The maximum scoring for each criterion is 5 marks, and getting the full scoring in all three is not easy.
Content
It is advisable to summarize the significant points which are relevant to the lectures. Any irrelevant ideas will lower your score.
Oral Fluency 
Your fluency will be highly scored unless you repeat your ideas, lose some key points, or hesitate too much. Besides, you should pay attention to phrasing, rhythm, stress, intonation, etc.
Pronunciation
It is better to use understandable pronunciation for common speakers. Also, you ought to pronounce plurals, past participles, consonants, and vowels correctly.
PTE Retell Lecture Template
Generally speaking, a good response should contain the topic, 2-3 main points, and a conclusion. 
Topic
The first thing you must mention in your response is the topic. It normally appears at the very beginning once the audio starts, so you should pay attention to catch it. 
Main Points 
To make a good response, you need to note down 2-3 key points or possibly 4 key points if you can. They are the major things you need to mention in your summary. 
Conclusion 
The speaker will conclude the lecture or state the overall idea before it ends, so you need to catch it. 
Here's one of the PTE retell lecture examples for this part:
The key point of the lecture was about <the topic>. First and foremost, the speaker discussed <phrase 1>. Then, he/she mentioned <phrase 2> and <phrase 3>. Finally, he/she concluded that <conclusion>. 
Tips And Strategy For Practicing
Below are some useful PTE retell lecture tips to help you maximize your score.
Before The Test Day 
Before taking part in the test, PTE retell lecture practice is vital. Specifically, you need to keep in mind a template for this section. Then, you have to practice the opening and concluding sentences again and again. 
Besides, paraphrasing is also what you should master, as you cannot summarize the exact words the speaker says. There are lots of paraphrasing exercises on the Internet so that you can find them and self-study them easily. 
One more thing to remember is the filler words. You might not know what to say sometimes while recording, so you can add some words like "well, you see, you know, uhm, actually, etc." Remember that the recording will stop if you pause it for over 3 seconds. 
During The Test 
Here is the PTE retell lecture strategy to do during this section:
Look at the accompanying picture and try to guess something about the lecture. It might give you a rough idea about the lecture. 

Once the audio begins, try to catch the topic, 2-3 main points, and the conclusion. Some commonly used words are firstly, secondly, finally, for example, therefore, because, etc. 

When the lecture ends, make use of 10 seconds to arrange the notes. If you already practice how to express the topic, connect the main points, and conclude the summary, you will be able to give a well-organized response. 

When your microphone opens, start to speak confidently. Follow the prepared template and give an answer in the given time. 

If, unfortunately, you make a mistake while speaking, you shouldn't stop. Instead, you can correct it by saying: "What I mean is …." 

It's better to speak at an average and natural speed because you can focus better on your pronunciation and fluency. 

Let's say the time is running out, but you haven't finished the main points. You can skip one of them and move to the conclusion. It's significant to show you know how to start and end a summary. 
Related:
How To Manage Time For This Section?
Even though candidates all prepare before the exam day, many cannot pass it because of bad time management. 
In the first few seconds, note down the keywords of the templates. It means words such as "topic, discussed, described, mentioned, talked about, etc."
During the 10 seconds after the lecture ends, try to organize your notes and possibly edit them. In the next 40 seconds, you will have to retell them. During retelling, pay attention to the notes and keep an eye on the time so you can control what you are saying.
Last Words
The PTE retell lecture is a crucial section of PTE speaking. To conquer it, you must understand its format and scoring. You must also learn the template by heart and apply it to your response.
Learning some tips and strategies for this section is also worthwhile since it can improve your score. Try to read and practice them many times before the test day. 
Whenever you practice, don't forget to set your time properly. Proper time management is essential for getting a good score. 
We hope this article is useful to you and wish you success in this task.