An English proficiency proof is a must if you are pursuing study, work, and settlement in English-speaking countries.
The PTE test is one of the preferred English language tests thanks to its comprehensiveness and quick procedure.
Are you ready to book a PTE test?
Here is a step-by-step guide by our PTE practice online training team with the necessary documentation that you should check out.
(Read our Vietnamese version here)
Related: Top 10 PTE secrets from our expert trainers!
How to book the PTE exam?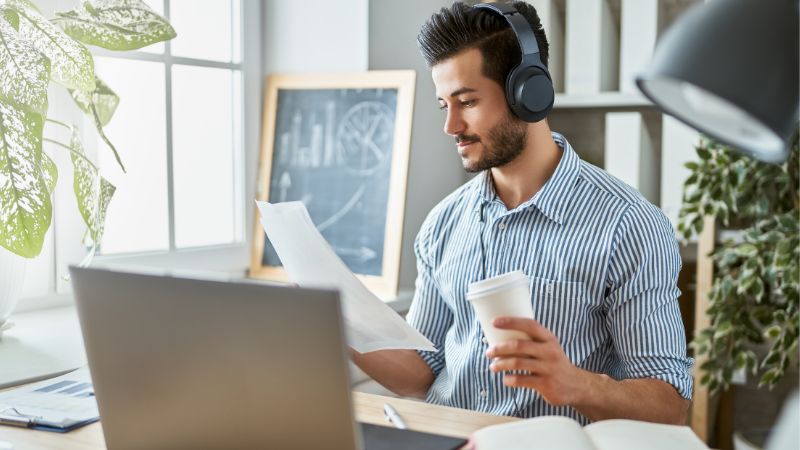 The PTE exam is an international language proficiency test for various purposes. Before scheduling the PTE exam, you must meet the following qualifying requirements:
Age limit

: The minimum age to take the PTE test is 16. If you are under 18, you must provide your parental consent.

Educational qualifications

: While there are no specific criteria for degree of qualification, the test is generally intended for higher education usage.

Retake policy

: You can retake the test as many times as you want, with a 5-day gap between each try.
If you meet all the PTE eligibility criteria above, here are detailed instructions to register for your upcoming exam.
The PTE exam registration process is straightforward and quick. 
You can register for the PTE exam by phone or via the online exam portal. Choose the most convenient method and start.
By phone
PTE is available worldwide, so you need to find the correct local phone number to book your test. You can find it here.
Enter your country and make a toll-free call.
Online
This is the most common registration method. Following these steps to book PTE online:
Step 1: Sign up for an account myPTE
Visit the PTE official website and create an account. Pearson only accepts PTE registration on their official website.
Step 2: Enter your information
You must feed your profile with precise personal information from your passport. Moreover, show your consent proof from your parents or guardian if required.
Read the ID policy carefully to ensure you have a valid ID on test day before submitting your profile.
Step 3: Choose a PTE testing center near you
Pearson PTE has over 400 test centers globally.
Enter your country name or city. You will get a list of local test centers with PTE booking dates and time slots.
Step 4: Choose a suitable test date and time
Once you have located a test center, you can select your desired PTE exam date and time next to the test center section.
Step 5: Double-check your PTE booking details
You must carefully review and confirm your information before proceeding to the payment step.
Step 6: Pay the PTE fee
You can use a credit or debit card to pay the test fee.
You will receive a receipt, your booking information, and the test-day policy in your email.
Important things about PTE exam dates
You can schedule your PTE test at your convenience. Depending on your chosen test center, PTE exam dates and times are available on the official PTE website.
Here are several notes about PTE booking dates:
You can book a PTE test 24 hours before the test date, as long as there is an open seat.

You must pay the additional late fees if you book a PTE test within 48 hours before the test date.

You may be charged a fee if you reschedule or cancel your PTE test, depending on how close the exam date is.

If you want to retake the test, ensure your previous test is five days before the next one.
Required documentation for PTE test booking
The ID required to register for PTE online must be your valid passport.
You must fill in the information accurately on your passport while booking PTE tests. Likewise, you must present the original passport at the testing center on the exam day.
You must meet the following identification requirements to sit for the PTE test:
The ID's issue date must not exceed 10 years.

Your test registration name must have identical spelling to the given name on your test booking and your ID.

Your ID photo must match your current appearance.

Copies of your identification or even certified copies are unacceptable.
However, there are some issues around the identification policy violation leading to the test's disqualification.
To ensure a smooth test day, pay attention to the following things:
If your passport is being held for visa application processing, you must get it back before the exam date.

If your child's passport (under 18) is still valid, yet the photo does not match your present look, you may be turned away from the test center.

If your ID name differs from the registered name, fill out the

Update your Personal Information form

at least three working days before your test date to notify the test center.

You cannot take the exam if you do not hold a current passport or another document from the exceptions and variations list.
If you do not comply with the above, the PTE test center will cancel your test eligibility and not refund the exam fee.
Can I book the test offline?
Unfortunately, the answer is NO.
You may only book PTE online on the Pearson PTE official website and follow our instructions.
Conclusion
The PTE booking process is very quick and convenient.
You can schedule your test anywhere as long as you have an internet connection. Furthermore, you can book a PTE test when it best suits your schedule.
Remember to carefully review your personal information and testing policies before submitting them all!
If there are any booking questions, do not hesitate to contact us!