Learning collocations is a must to score high on the PTE Reading section.
However, many test takers find collocations tough and often lose points in this grammatical area of a real PTE test.
Do not worry!
This post will summarize an ultimate PTE collocation list and some useful tips to help you memorize collocations easily.
(Read our Vietnamese version here)
What is a PTE academic collocation list?
A collocation is a group of words often go together to make a specific meaning.
Collocations are critical to enhancing your English. It also plays an important role in the PTE Academic test, especially in the Reading section.
The Academic Collocation List (ACL) compiled by Pearson includes 2469 common academic collocations in English.
The list was created using the Pearson International Corpus of Academic English (PICAE) written curricular component containing over 25 million words. 
The small but reasonable number of phrases in the ACL eases the pressure on test takers and helps them cultivate their English collocations more effectively.
Why it's important?
Many students struggle with Reading and Writing Fill in the Blanks since they lack a solid understanding of common expressions in a specific context.
Collocations are considered one of the "golden keys" to help you solve Fill in the Blanks questions easier.
Additionally, it also greatly improves your essay writing skills and forms answers to forms answers to Summarise Spoken Text questions better.
The ACL identifies essential cross-disciplinary collocations. Thank this, it can help you improve your collocational competency to boost your overall academic English proficiency.
Moreover, the ACL can assist EAP teachers in designing their lessons and provide critical learning materials to strengthen students' academic language development.
Where can you get the PTE collocation list?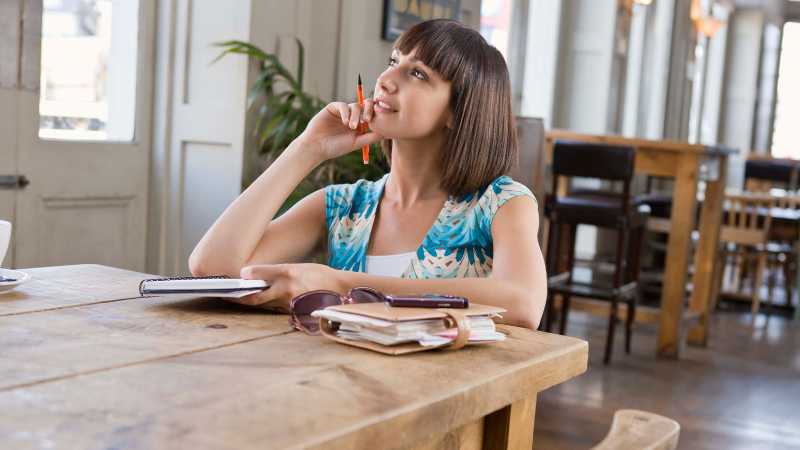 You can visit the official PTE website to download the full collocation list for your PTE exam preparation activities.
There are two files:
You can download one of the two or both. Most convenient for you to take notes or add more collocations.
What are some examples of popular collocations?
Here is a list of the most common PTE collocation words:
Increasing Emphasis

Information Processing

Introductory Text

Legal Basis

Logical Approach

Major Decision

Maximum Duration

Municipal Government

Negative Attitude

Obvious Point

Paid Employment

Personal Responsibility

Political Identity

Positive View

Previous Decade

Professional Activity

Provide ( A ) Source

Quantitative Analysis

Recent Survey

Reliable Information

Rural Society

Sexual Behaviour

Significant Relationship

Social Construct

Sovereign State

Statistically Significant

Substantially Different

Theoretical Analysis

Undertake Work

Vary Greatly

Widely Different

Academic Year

Alternative Solution

Basic Component

Broad Category

Central Role

Immediate Environment

Indigenous Population

Intellectual Property

Key Source

Likely Outcome

Low/Er Frequency

Make Arrangements

Metropolitan Area

National Interest

Newly Created

Opinion Leader

Particularly Sensitive

Physical Symptom

Political Stability

Powerful Force

Primarily Responsible

Prominent Member

Public Domain

Raise Awareness

Related Factor

Report Findings

Scientific Theory

Show Evidence

Similar Situation

Social Isolation

Specific Function

Strong Reaction

Take Precedence

Top Management

Use Effectively

Visual Media

Widespread Acceptance

Actively Involved

Appropriate Action

Become Involved

Careful Attention

Characteristic Feature

Imported Goods

Individual Component

Internal Conflict

Large Percentage

Limited Range

Main Characteristics

Make Policy

Military Force

National Movement

Next Decade

Organizational Structure

Particularly Useful

Place Emphasis

Poorly Understood

Practical Difficulties

Primary Education

Proposed Legislation

Public Perception

Random Variable

Related Topic

Research Effort

Seek Help

Significant Amount

Single Entity

Social Phenomenon

Specific Needs

Strongly Correlated

Take On ( The ) Role

Traditional Form

Use ( A ) Method

Vital Role

Written Comment

Additional Problem

Appropriate Language

Become ( The ) Focus

Carry Out Research

Classic Example

Increased Production

Industrialized Country

Intimate Relationship

Learning Objective

Local Authority

Major Cause

Make ( A ) Judgement

Modified Version

Natural Science

Objective Reality

Overall Level

Personal Experience

Political Culture

Positive Impact

Present Evidence

Private Sector

Provide Insight

Qualitative Approach

Receive Information

Relevant Factors

Ruling Class

Set ( An ) Objective

Significant Interaction

Social Attitudes

Socioeconomic Status

Statistical Data

Subsequent Work

Technological Innovation



Tips for memorizing collocations
Students often have trouble with collocations for many reasons. Notably, they commonly translate directly from their native tongue.
No more worry! These top tips can help you learn collocation effectively:
Read often:

Read as much as you can. Focus on how words are combined in phrases and expressions. Take notes and review them if necessary.

Use flashcards:

Make flashcards with collocations and their meanings. Read them over and over again until you can memorize them.

Apply collocations in different contexts:

Instead of cramming collocations, use them in different situations when writing English and communicating daily. Therefore, you can remember them better and longer.

Observe native speakers

: Listen or watch how they use collocations through TV shows, movies, and podcasts.

Practice makes perfect:

The more you use collocations, the easier you can grasp and use them correctly. You can practice with the MAGIC Platform for more flexible and effective learning.
Conclusion
Are you preparing for your upcoming PTE exam? Collocations would no longer be a headache if you master our tips above.
Contact us today! You will get more proven tips and tricks to help you ace your PTE with flying colors.