The integration of AI technologies into solutions and products for education is becoming clearer day by day. And the story that PTE Magic brought to the Education And School Exhibition 4.0 Forum in Vietnam again proves this significant fact!
Technologies pave the way for breakthroughs in teaching and learning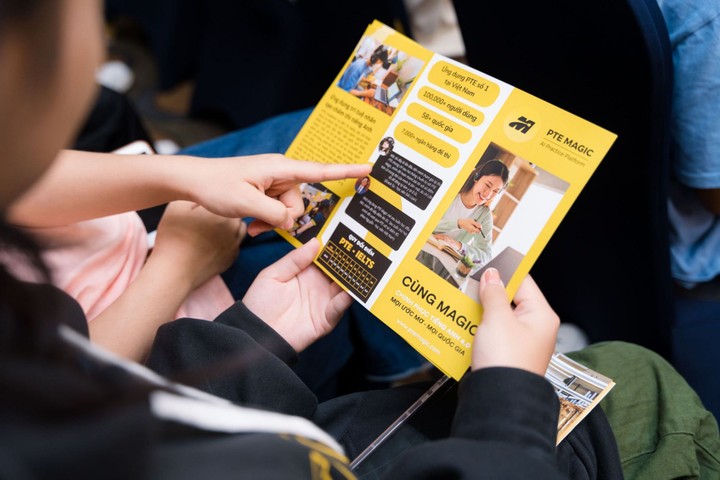 With the main topic of "Utilizing information technologies and digitalization to create breakthroughs in teaching and learning activities in Vietnam", the EDU 4.0 2022 forum mentioned the main congestion points in today's educational activities. These congestion points hinder both students' and teachers' abilities to learn and teach. And that very reality pushes for further technology integrations in the educational field in Vietnam.
Apart from that, many universities and educational facilities are now building databases of knowledge, and even teacher-student databases. These technologies are not only making classes more dynamic, but they also help create a more harmonized and cooperative learning environment for everyone. And this also helps teachers collect useful data about students' performance.
PTE Magic, when attending the EDU 4.0 forum, also shared their own knowledge and training model. According to them, Pearson (headquartered in the UK), provides the PTE tests and certifications in Vietnam. Apart from the main PTE Academic test, Pearson is also known for many other well-known certificates and textbooks for many schools inside and outside the country. Specifically, PTE Academic is an English test, performed online, that aims to measure all 4 English skills of test-takers. And it's widely recognized by more than 3,000 universities and colleges in Australia, the UK, and New Zealand.
In Vietnam, PTE Magic is a pioneer in providing PTE Academic preparation programs, alongside Magic Edutech which provides E-learning products. With 10 facilities in both Australia and Vietnam, PTE Magic has successfully trained more than 20,000 students from 57 countries and helped them achieve their PTE certificates for jobs, study abroad, and residency in Australia and many other countries.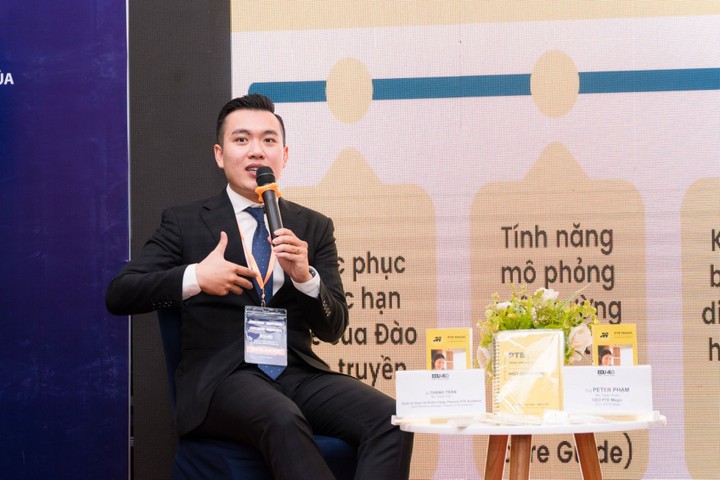 According to Mr. Pham Tuan Phuoc (Peter Pham) – PTE Magic CEO, the PTE Academic certificate has many advantages. It's performed entirely online with a computer, thus creating a more relaxed and unbiased experience for test-takers. The test itself can shuffle the questions to combat cheating, combined with a huge question bank, making it almost impossible to predict the next test's questions. Moreover, the test has many test days (from Monday to Friday). The result will be available after just 48 hours, and it can be sent to the test-taker free of charge.
"We're honored to continue our support to teachers in applying and utilizing PTE Magic's technologies in schools, helping even more students, especially the ones from rural and mountainous regions, thus pushing the educational standards of Vietnam to a whole new level. We simply don't stop at just helping with PTE Academic preparation." – said Mr. Pham Tuan Phuoc.
To help Vietnamese no longer fear English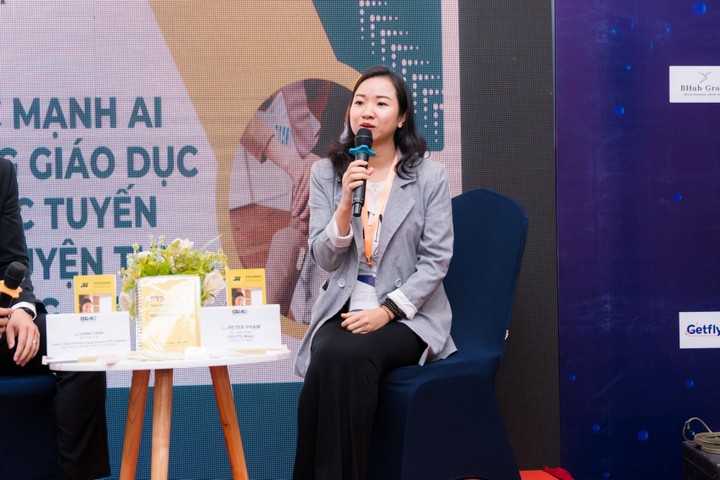 According to Ms. Tran Yen Thanh – the official representative of PTE Academic in Vietnam, statistics have shown that the average English score of Vietnamese students is just 4.8/10. That below-average score is really hard for students in the age of globalization.
To help Vietnamese students combat this, PTE Magic has designed specific coaching programs from basic to advanced skills, suitable for people from ages 16 to 45.
Also, PTE Magic is the only PTE training facility in Vietnam that utilizes E-learning systems and AI-powered mock test platforms. This makes it super easy for students to learn and practice anywhere, anytime with just their phones or laptops. They can also have instant scorecards after taking the mock tests, so they will know how well they perform.
Teachers can also use PTE Magic's AI platforms to draw clear study and preparation plans for students. The combination of technologies and highly-skilled trainers results in a very high pass rate of above 75%.
Speaking and writing skills are often the most feared skills for Vietnamese students when they learn English. To counter this, PTE Magic has developed 2 distinct AI tools including voice-recognition (Speech-to-text) and AI-scored writing features.
In the past, students had to record their answers and send the answers to their teachers. The teachers then had to spend a lot of time re-listening to the answers to give correct scores. But with the AI-powered technologies from PTE Magic, students now can have their answers scored after just 5 seconds! This way, students can continue their practicing journeys without much disruption. Teachers will also benefit from this with hugely reduced scoring time, thus giving them more time to focus on helping students advance even faster.
With the AI-scored writing test technology, the story is the same. Thanks to the quick error-checking technology, both teachers and students don't have to waste too much time scanning for grammar, spelling, or punctuation errors anymore!
Moreover, with the help of AI-powered advancements and a carefully-guided PTE Academic preparation program, students can practice note-taking, skimming & scanning… skills as well. These are much-needed skills for students in their future learning and living conditions abroad.